Whether you are a student, faculty member, or patron from the Greenville area, we are here to connect you with the information you need. We have a wide array of resources: 400,000+ print and electronic books, over 400 print periodicals, and several thousand electronic periodicals. But no need to feel overwhelmed—our librarians are glad to help you pinpoint information you need. Access our resources from the web or, better yet, come in and pull up a comfortable chair. We are always glad to see you.
Hours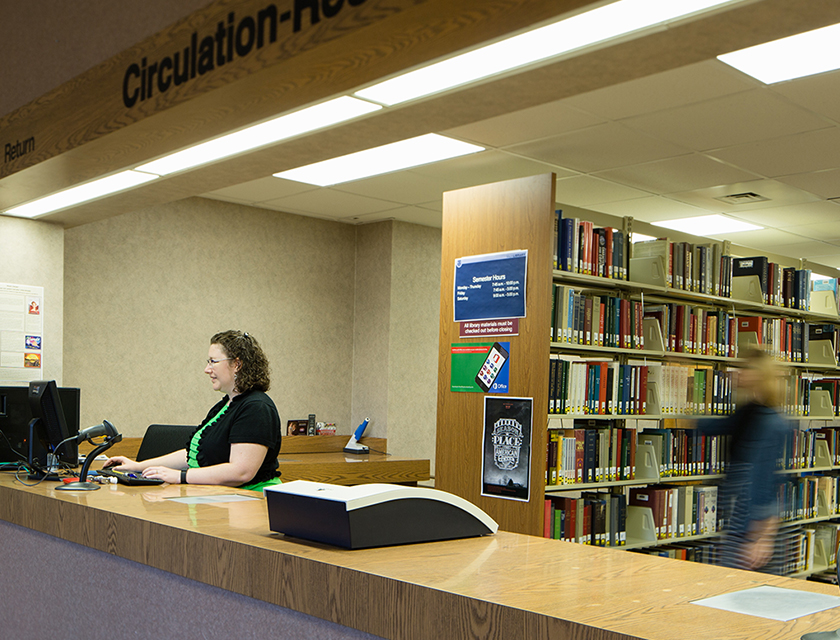 ---
Policies
Materials may be borrowed by BJU students, faculty, staff, and alumni. South Carolina residents 18 and older may also obtain a card for a small fee. The loan period ranges from 2-9 weeks, depending on the borrower and the item. The late fee is generally $.25/item per day, but some special materials are more.
Learn more about our policies
---
Interlibrary Loans
If Mack Library doesn't have the item you need, we're happy to borrow it from another library. We work with PASCAL (Partnership Among South Carolina Academic Libraries) and Tipasa to share materials at no cost to you. Tipasa is available to community members for a $3 fee per item. It is free to BJU faculty, staff, and students. PASCAL is available to BJU students, faculty, and staff only.
Request a loan
---
Tour the Library
Libraries can be big and confusing, but we want you to easily find what you need when you visit Mack Library.
Take a Photo Tour