Online Resources
It's nearly impossible to keep physical copies of every resource and sometimes a Google search just isn't enough. Fortunately, we have access to thousands of in-depth articles and e-books that aren't available on the World Wide Web. Mack Library provides access to many keyword-searchable databases of resources in a variety of fields.
You can browse all of our databases, but here's an overview of the most popular ones.
Research Guides
LibGuides are research guides that point faculty or students to the best available resources on a certain topic. They bring together a variety of elements, including databases, books, and more.
Faculty may create and edit their own LibGuides or request that the Mack Library staff do so. Some LibGuides are used by colleges and universities all over the world.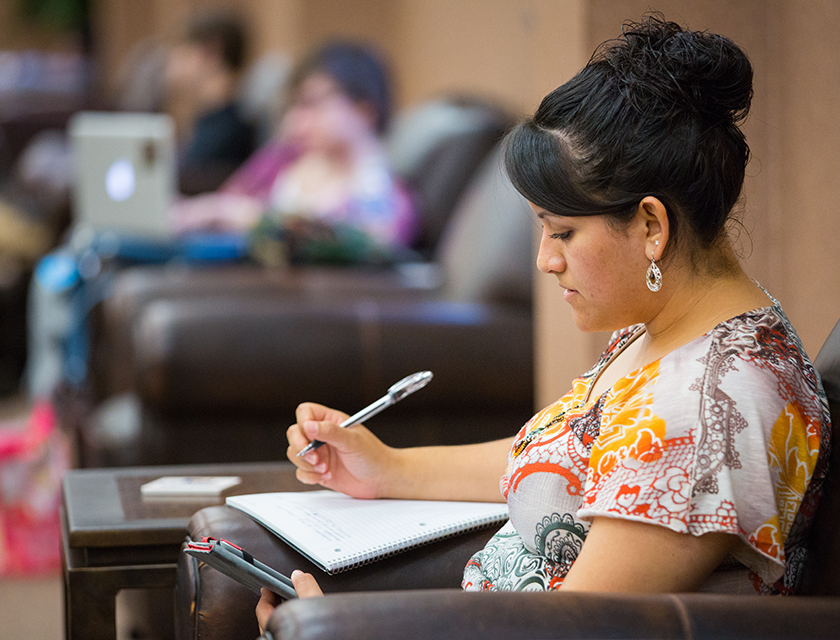 EBSCOhost
EBSCOhost offers extensive databases in a variety of topics. Mack Library subscribes to many of them.
Use this link to retrieve a complete list of the EBSCO databases to which our library subscribes. From this page, you may view a description of each database and select one or multiple databases to search. Simply check the boxes next to the database(s) you wish to search and click on Continue.
Explore EBSCOhost
Credo Reference
Credo Reference is an easy-to-use tool for research projects and homework. A giant online collection searches hundreds of encyclopedias, dictionaries, thesauri, quotations and subject specific titles, as well as 200,000+ images and audio files and nearly 100 videos.
Explore Credo Reference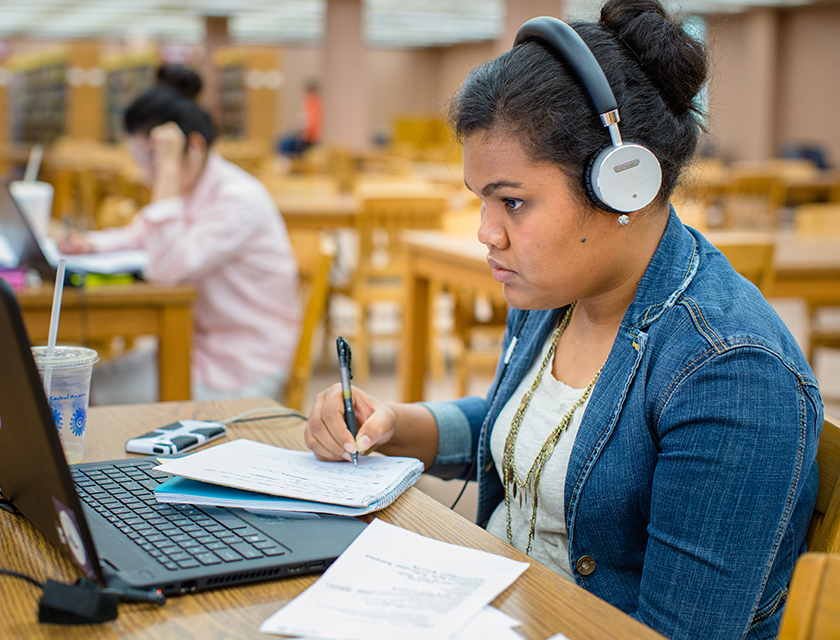 More Databases
The online databases are categorized by subject and name. Choose the subject heading that suits your topic and click on the dropdown list to see a list of databases that index articles in your subject field. Some databases overlap.
In general, try these databases for
News—Newspaper Source Plus
Articles from journals or magazines—Academic Search Complete; Academic OneFile
Controversial issues—Opposing Viewpoints in Context
Government documents and information—HeinOnline
Religion or Theology—ATLA Religion Database; Theological Journals Online
Education—Education Research Complete; ERIC
Health/Medical—CINAHL Complete; MEDLINE Complete
Literature—Literature Resource Center; Humanities Index Complete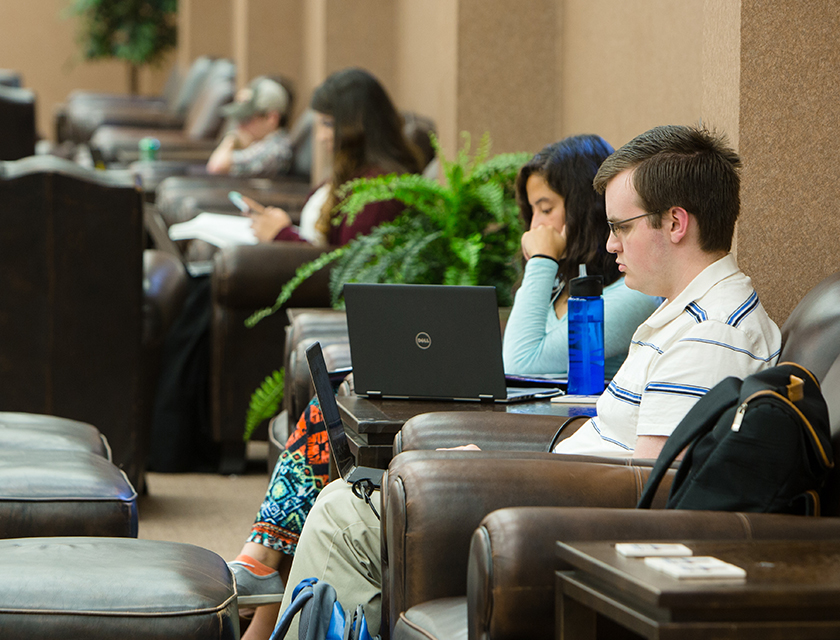 On-Site Resources
Mack Library offers a wealth of physical resources—sometimes you just need to hold a book instead of digitally flipping pages! Visit our beautiful and cozy location to take advantage of some tech-free study time or dive deep into a hunt for obscure facts.
Books
Browse 130,000+ books!
Course Reserves
Students: Search Course Reserves by selecting this scope when entering your search. Enter a professor name, course number, or a specific book. In this example we are searching for books on reserve for EN 102.
Faculty: Use the request form to inform us of materials to place on reserve for courses you teach.
Information Services
Get specialized assistance in hunting down the answers to your burning questions.
Special Collections
From a 1310 manuscript to a handwritten Spurgeon outline, Special Collections houses the oldest, most fragile, and most valuable pieces in the Mack Library.
Fundamentalism File
Hundreds of thousands of items detail recent religious history, especially Fundamentalism.
Music Library
From scores to audio recordings, the Music Library (housed in the Gustafson Fine Arts Center) is your destination for music-related resources.
Computer Lab
The Computer Science department of Bob Jones University resides in the Library, with two labs for their classes and projects. Additionally, there are two public labs on the second floor. 10 general-use computers are available on first floor.
BJU Archives
In addition to an extensive digital collection of University mementos and publications, Mack Library also maintains the Memorabilia Room, a display of photographs and artifacts from the 90+ years of University history.
Online Resources
In addition to our extensive on-site resources, we offer a wealth of exclusive online resources. Sometimes a Google search just isn't enough. Fortunately, we have access to thousands of in-depth articles and e-books that aren't available on the World Wide Web, but still are keyword-searchable.
How Do I Find...?
Can we help you find something?
Mack Library
Explore. Learn. Succeed.
Search BJU Libraries resources
How do I find…?
Looking for something but don't know where to find it? Our librarians can help you start in the right direction.
---
On-site resources
Come on in and make use of our hundreds of thousands of books, periodicals, reference materials, electronic portals and more.
---
Online resources
Too far away to stop in? Google just isn't cutting it? Never fear—we've got tons of exclusive online resources.
---
Niche Academy
Announcements and News
Welcome to BJU's Mack Library!
Whether you're a student, faculty member, or patron from the Greenville area, we're here to connect you with the information you need. We've got a wide array of resources, from 100,500+ print books and periodicals to advanced electronic search tools. But no need to feel overwhelmed—our librarians are glad to help you pinpoint the information you need.
Access our resources from the web or, better yet, come in and pull up a comfortable chair. We're always glad to see you.
---